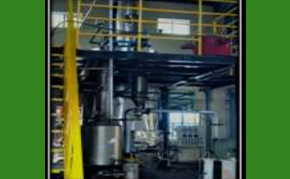 We at Rudra Environmental Solutions very strongly believe in Social transformation through Innovation. We believe invention can solve many of the biggest social,environmental and economic challenges of our time.
Manufacturing of plastic products consumers significant Quantities of resources. (4% of worlds annual oil Production as feed stock + 3% to 4% in manufacturing). Littered plastics spoils beauty of the city, choke drains and make important public places filthy.Risk on human health and environment due to use of toxic chemicals in plastic products.Animals do feed on it from the garbage bins, leading to illness and possible death of the animals.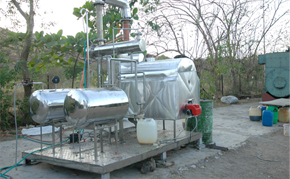 The company spearheaded under the dynamic leadership of Mr Shirish Phadtare who with vast experience in administration and financial sector looks after technical and commercial sides of company. While another Director Dr. Medha Tadpatrikar works as Brand Ambassador and spoke person of the company, looks after marketing, and is involved in creating awareness amongst the society about how to collect, segregate and recycle of plastic.
The Trigger :
The promoters when on a visit to a wildlife sanctuary witnessed the death of a deer due to consumption of plastic. From 2009 onwards as a mission, Rudra has been researching and developing its Thermo Catalytic Depolymerization (TCD) technology.